How Car Rental Website Design and Development Services Can Help You?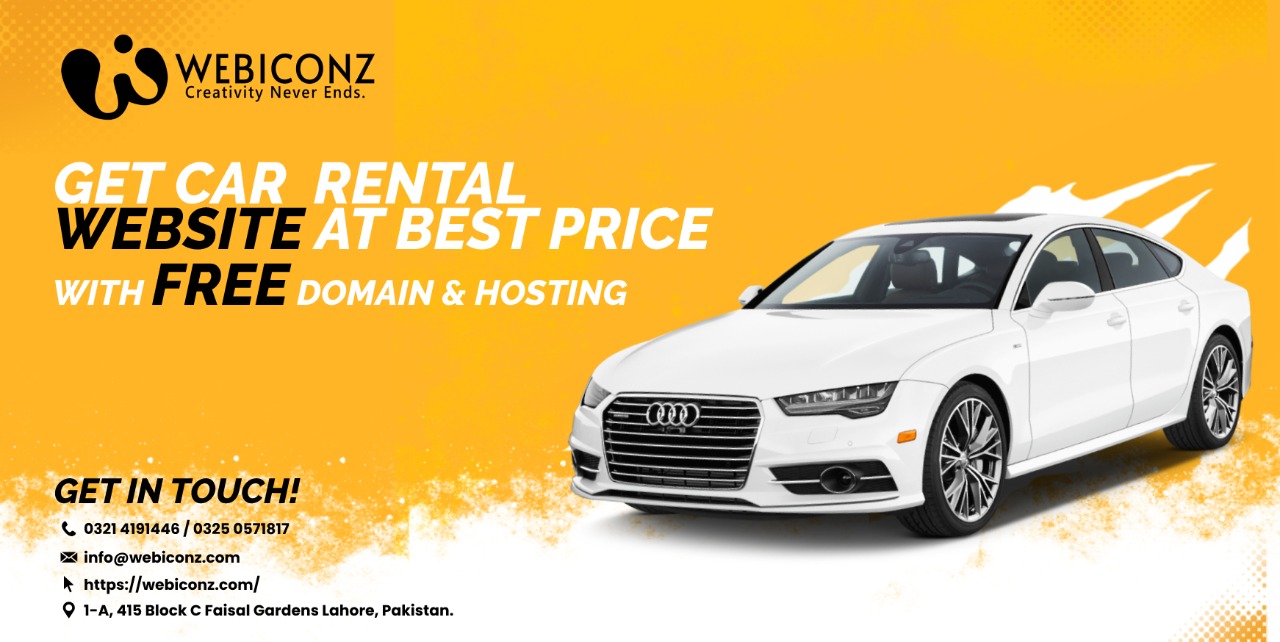 Looking for hire car rental website designer service? We are providing rent a car website design services in Lahore Pakistan☎️ 0321 4191446
It's primary to survive as a business. Nowadays, almost every car rental business is working in a competitive environment. To compete with the competitors, it is not enough to work hard alone today its defined with the amalgamation of hard work and smartness.
Smartness reflects the current trend, which takes the business far from the rest. As a car rental business, it is a smart move to put the entire business online with a booking reservation system. That would help your business to increase sales. It would also help to have a positive impact on customers in terms of user experience.
Gain Many Customers – Car Rental Website Development Services
If you want many customers for your car rental business. So it is necessary to get a website.
It will help you to increase your income by 5x. Hence, hire a car rental website designer now.
Get Best Rent a Car Website
Frequently, many people search for a car rental website design, people use mobile for that most of the time, and If they stand by their decision and if they rent a car website design service in Lahore Pakistan has a reservation plugin, so customers make a reservation on the spot.
Increment in Conversion of Customers – Hire a Car Rental Website Designer
It will definitely increase sales, but the reservation system needs to be precise and user friendly as this is one of the major factors that most rent a car website in Lahore Pakistan miss and forget about that we as customers want ease over difficulty. Because of this most car rental website development services.
Best Rent a Car Website Design Services Near Me
A reservation plugin button works all the time. So the potential customers will reverse anytime they want only with one click. The reservation will create itself automatically when the payment will receive.  If you want to cancel the reservation you need to invest some money for compensation.
There will be a reduction in workload and then the client service will be optimized. This kind of platform ensures that all of the bookings will be synced. Hence, every reservation process will update the availability.
For more details, make a call or drop a message on WhatsApp. You may visit our office through Google navigation.
You can contact us, or email us for any digital service.


Common Searches:
car rental website design services near Lahore, rent a car website design services near Johar Town Lahore, best rent a car website design, car rental website design, best travel and tours website designers, travel and tours websites, car rental website development services, car rental, website designer in Pakistan, car rental website designer in Lahore, car rental website designer UK, car rental website designer johar town, car rental website designer wapda town, car rental website designer township, car rental website designer link road, car rental website designer pia road, hire car rental website designer