Get The Most Out Of Your SEO Budget With Our Cheap SEO Plans And Pricing!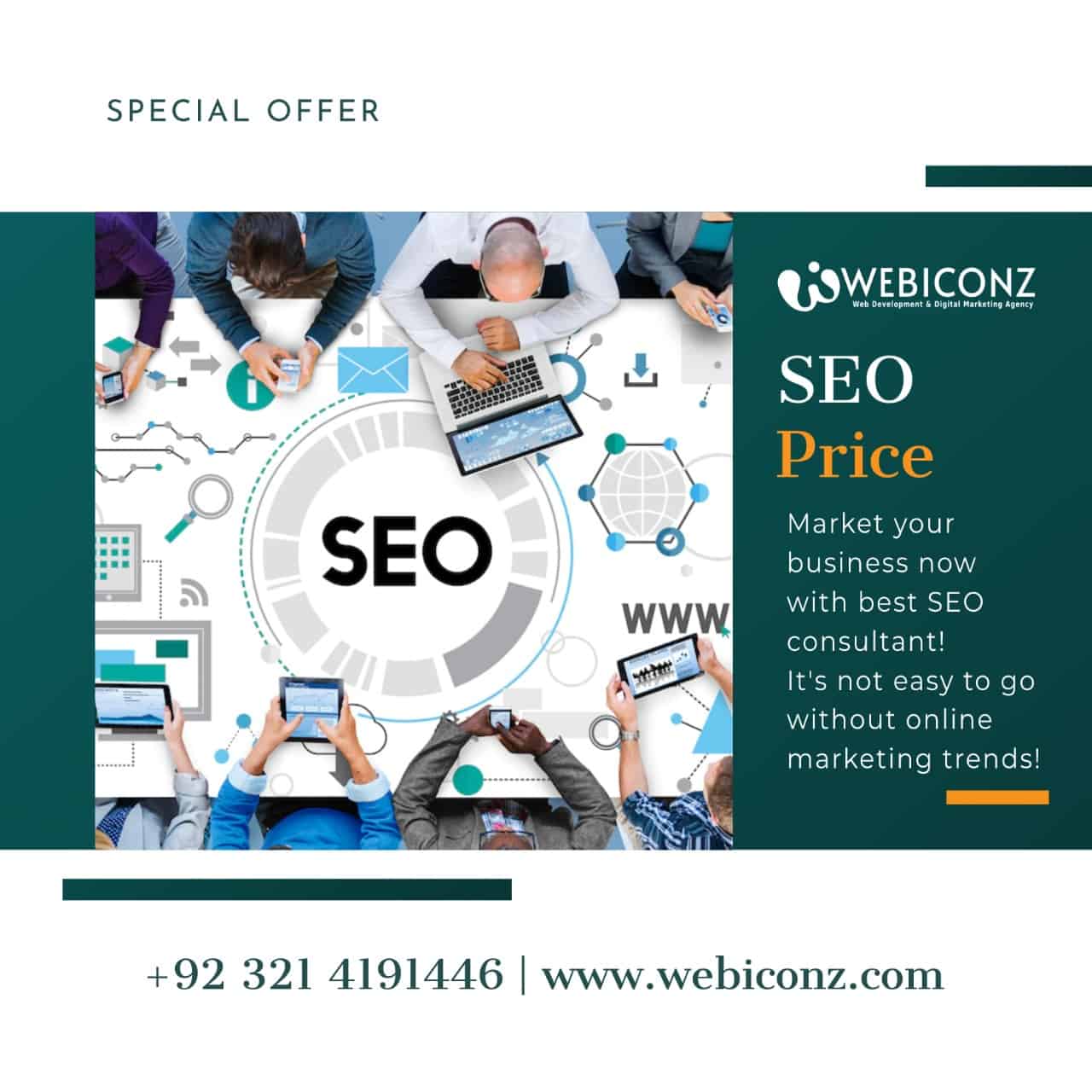 Looking for cheap SEO plans and pricing or 6 month SEO plan? Hire us for economical advanced SEO Plans in Lahore, Pakistan. 📞 +923214191446
When it comes to search engine optimization, many people need more time or skills to do everything independently. Some small business owners even try handling their SEO without prior experience and need to improve. If you want to succeed with your site in today's competitive online environment, Webiconz is here for you.
What Are The Benefits Of Using Cheap SEO Plans And Pricing?
There are a lot of benefits to using an advanced SEO plan, whether you're a small business or an enterprise company. With these plans, you can get a lot more done in half the time and manage multiple campaigns. And even ensure that Google Analytics is tracking your other marketing efforts. You'll also have unlimited reports, keyword research, and backlink analysis requests. As well as be able to rank for any keyword in any location on the map without limits on volume or geo-targeting. Moreover, our Advanced SEO Plans offer everything from reporting to content creation and management tools. It also includes social media integration, top-notch customer support and much more.
How Much Does Cheap SEO Plans And Pricing?
We offer 6 month SEO plan for businesses who want a more customized experience. Each plan has different costs based on how much time you need to invest. Our pricing ranges from 20k-40k depending on the specific needs of the customer. Keyword research is also part of this package, so you can target relevant keywords that will help drive traffic to your site. Our packages also include the following:
Research and analysis of the industry

Proper keyword optimization in the content

Professional link building

Weekly/biweekly/monthly reporting on all activities
Our professional team strives to provide high-quality SEO services. Furthermore, our cheap SEO plans and pricing have made us one of the top companies in Pakistan. Whether you're looking for 6 month SEO plan or any other advanced SEO service, we can meet your needs.
How Long Will It Take To See Results From An Advanced SEO Plan?
With Webiconz, you can rest assured that you'll get the best value for your money. It will take 6-8 months to see the results of advanced SEO plans. Our 6 month SEO plan is a great way to start seeing significant returns on your investment in less time. Webiconz has the perfect solution for any website looking to increase traffic and conversions. We provide great ROI if you have an eCommerce site or want more sales. We use the latest techniques and strategies to rank your site higher than the competition, so you get better visibility online.
Key Takeaways
We have a plan for you whether you have a small or big budget. Our SEO services are guaranteed to work for any website in any industry. We also provide our services in Lahore, Pakistan, Karachi, Islamabad, Rawalpindi, Multan, Faisalabad, Gujranwala, USA, UAE, UK, Canada, Germany, Malaysia, KSA and other major countries. Get started today and feel confident knowing you're making a sound decision regarding SEO investments.
For more details, make a call or drop a message on WhatsApp.
You may visit our office through Google navigation.

You can contact us, or email us for any digital service.