Get Professional HVAC Web Design Services in Lahore Pakistan 2022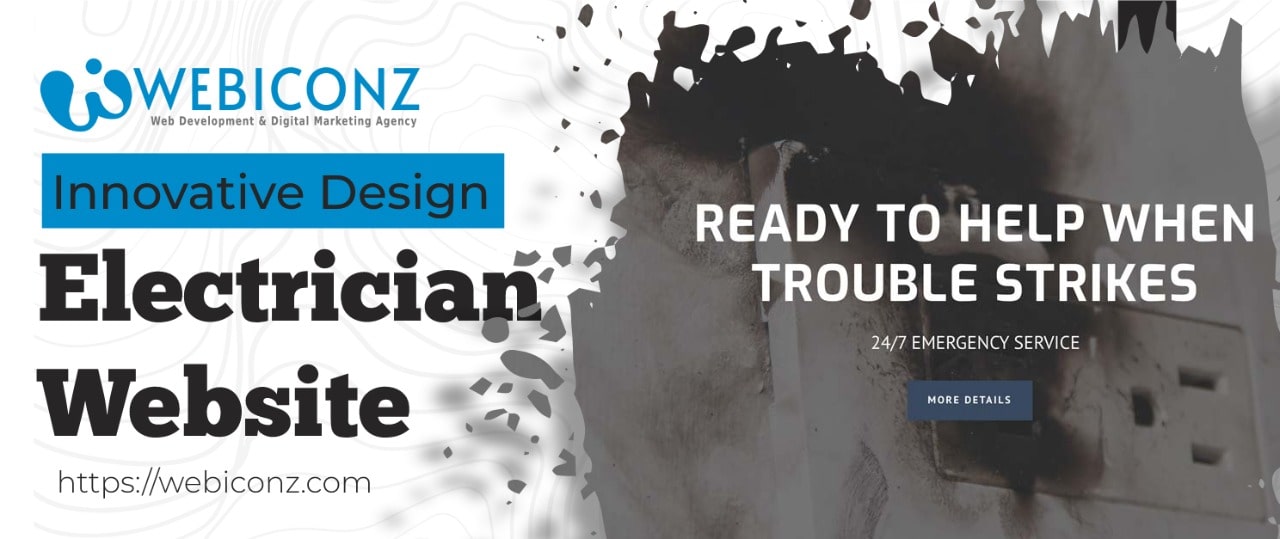 Looking for 

HVAC web design services in Lahore

? Get the best electrician web development services in Lahore, Islamabad, Karachi and other cities ☎️ +923214191446
If a homeowner's air cooler breaks in mid-summer or a homeowner have a heated tenant, they access their smartphone with Google HVAC, a company that can help.  If your company's heating and air-conditioning website are not easily have an access to the customers, so, you must leave your site and find someone to fix it. It is where our HVAC web design services in Lahore expertise come into play.
Therefore designers and developers team can create an easy-to-use mobile website for your business to heat and cool the air. So in addition to HVAC web design, we specialize in individual click-through advertising, search engine optimization, and digital marketing for HVAC to grow your business.
Hence air Conditioning Web development is becoming more popular therefore it has become a very important job for many companies. Online businesses have become very famous, and there are many opportunities to make some quick cash by developing websites. Starting your own business can be a rewarding journey. You should know that there are certain things you need to be aware.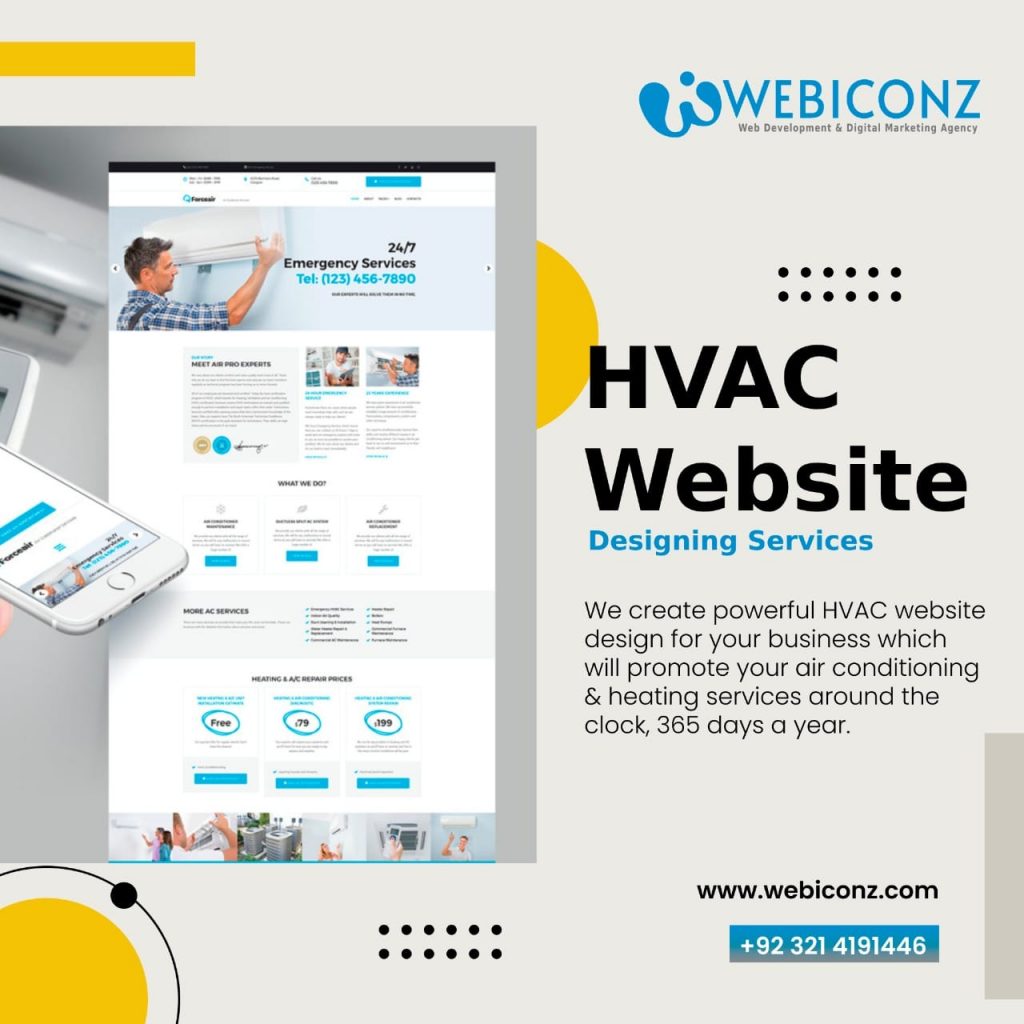 Why Are HVAC Web Design Services Mandatory?
Your website can help to put your business first and foremost. That is why HVAC web design is so important to your continued growth and success. HVAC corporate websites help educate potential customers and buyers and influence their purchasing decision.
Who Needs HVAC Web Design?
Any HVAC website or type should be considered, as an attractive and professional website is more likely to attract customers. It is easy to post words on a site and call it a day, but great success comes from brands that make full use of their online content.
More resources are available if an HVAC company considers reorganizing its existing website or starting a new one. A good web design can take a simple idea, such as selling heating and ventilation services and converting it into an attractive format.
Features Of The Best HVAC Web Designs
Mobile-Friendly Web Design

Customer Proof

CRM integration.

Setting up an Internet Service

Live Chat Integration

Service Estimate Calculator

Weather Widgets

Online payment processing
Why Web Ranking For HVAC Business Is Important?
Many customers searching for HVAC services will first look online to research their options. If your site is ranked in search engine results, they will visit it to find out more about what you offer, your values, and your company as a whole.
That means your website acts as a first impression on potential customers, so it needs to represent your product professionally and effectively. Not to mention, you need an easy-to-use design that will appear on smartphones.
Moreover, If the design of your HVAC website is lacking, you can cause key customers to jump to your site.
Interested? Make sure you click on the Call button to discuss or drop requirements to get a perfect and affordable proposal.
You are here for air conditioning website design services and we are here to make it for you!
So, make a call or drop a message on WhatsApp. You may visit our office through Google navigation.
Else contact us, or email us for any IT services.
Common Searches:
HVAC web design services near Lahore, digital marketing for HVAC, Web Development for AC Repair, air conditioning website design, Web Development for AC Repair Companies, web development services for ac repair near me, electrician web development services in Lahore, electrician web designing agency near me, best electrical contractor website, website designer for electrical contractor, Electrician Web Design and Development Agency, electrician website design and marketing services, electrical contractor website trends 2022,