Why Is Adding SEO Keywords Important And Helpful?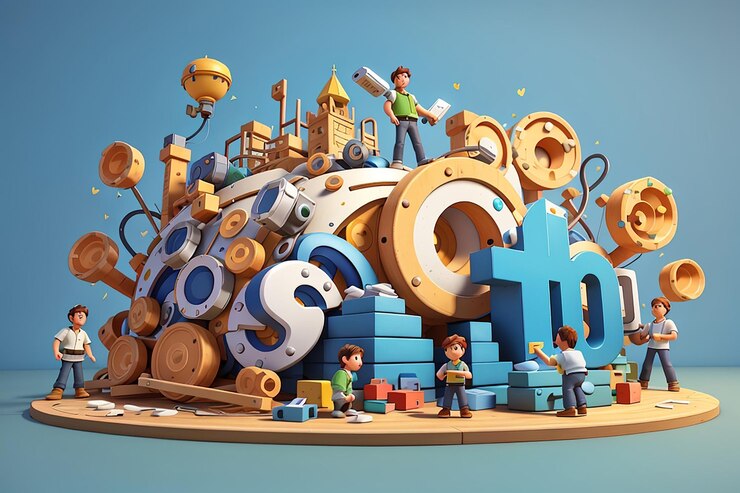 SEO is one of the main things that will keep your website alive. In the massive world of numerous websites and businesses, ranking your website to the top is hard. Hence, this is where SEO comes into play. With the help of SEO, you can rate your website as the best. This gives you the benefit of gaining higher visibility as well. SEO keywords are one of the most vital elements that gather more accessibility to your website.
The keywords that you add to your content have a significant role. It helps in organic growth and also helps in getting the correct route for your business. With the help of SEO keywords, you can skip many payments associated with SEO, such as paid ads, etc. As you build the website, forming your keywords related to your website is highly essential. Hence, there are several different ways you can create your SEO keywords.
Some of the main ways consist of brainstorming through the relevant words that match your website. Adding SEO keywords to your website is essential. You can add them anywhere. Some of the spots are given below.
Domain Name
You should always add a keyword to your domain name. It will not only make it more catchy, but it will also make it more relevant to your website. The keyword needs to inform the visitors about your brand name and what your website or business is all about. It should convey the nature of your company at first.
Moreover, the URL of your website should also contain the SEO keywords. The URL is usually made with the name of the website or the domain name. Hence, it will always add a better phase to the website.
Title Tags
The title tag is usually the first area where you must analyze your search engine SEO. This shows the original link on the search engine page. Hence, it is crucial. You should always ensure you can see your SEO keywords within your link. This link will be used on every page, which is why it is crucial.
Meta Description
The meta description is fundamental to form. It is a small paragraph explaining your website in 150 to 160 characters. The limited amount of words makes it difficult to present your business, but using the help of SEO keywords, you can get the right persuasiveness.
It is a must that you include 1 or 2 SEO keywords within your meta description. Getting the correct meaning to your website is essential, and the SEO keywords will always help.
Headings
The headings on your website should include SEO keywords. It would help if you always aimed to add them to create a better overall glow for your website. These components are essential to assist. You should add your SEO keywords to your title and headings. It can also be on all headers, such as H1, H2, and H3.
The headings are always attractive; adding SEO keywords will make it work quickly. Hence, add SEO keywords in your headings and subheadings to create better relevance.
Content
Your page content is always the winner. Making your webpage content the right business element is essential and attention-grabbing. The website content is usually longer, giving you great space to add SEO keywords. However, it would be best not to overdo adding SEO keywords, as it might promote an artificial tone.
Hence, the SEO keywords you set should always have a natural tone and come within the sentence. It should also make sense as the user reads the content. You can add it to your introduction, the content body, and the summary. All of this will add a better impact, raising your website.
The Benefits Of Adding SEO Keywords
There are numerous benefits of adding SEO keywords to your website overall. The SEO keywords will help in creating a better website vision for multiple. It will also help rank your website to the highest with ease. Using the proper SEO tactics is highly important, and one of them is understanding keywords and their placement. Therefore, you should always understand the benefits and uses of SEO keywords to have a better step for your website.

Relevant words will help show your website on search engines with ease. This way, your website will get more visitors, increasing traffic and becoming a success. Hence, you can always count on SEO keywords to pave your way to the top. However, using the right keywords in a natural setting is vital.
Do read our other blogs for any information or contact us for services. Call us or email for further details, or check our customer reviews on Google Maps.