Why Website Speed Matters And How To Improve It For Better Reach – Website Speed Optimization Services In Karachi!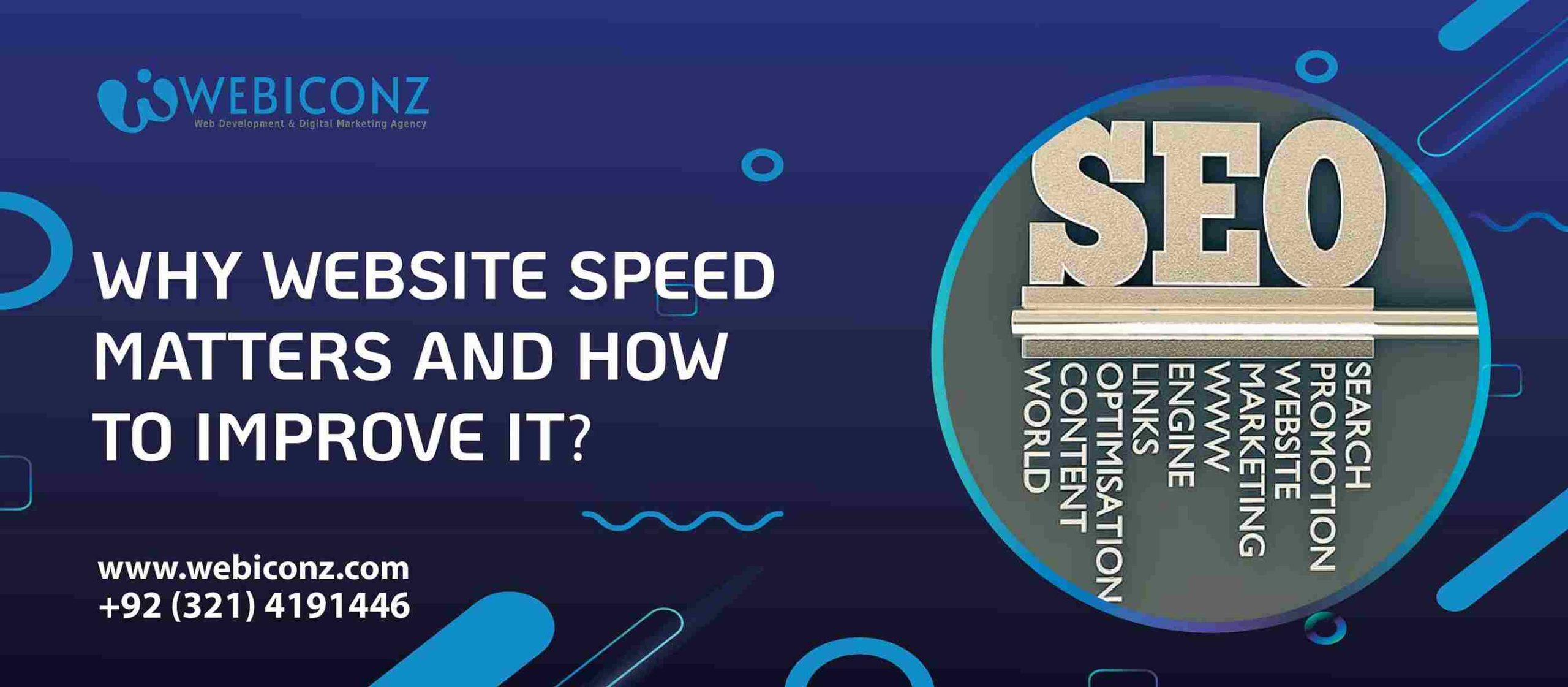 Get Professional WordPress and Website Speed Optimization Services In Islamabad, Lahore, Karachi, Faisalabad Pakistan, UAE, KSA, UK USA. 📞 +92 (321) 4191446
No one likes to wait to get the results of what they searched for. They are always expecting the right results in the fastest time possible without any delay.  Otherwise, there are going to be negative consequences. Site speed is immensely important. It can always help to reach your website into a better position without much effort. If you have a slow site speed then you may be getting low results on search engine rankings, and site traffic and will also be getting negativity from the visitors.
Hence, site speed matters a lot and it improves the overall performance of your website as well. Site speed includes the time taken for your website to load. It also includes the time taken to display all of the web pages and the different options. There are tons of different things which cause an effect for slow site speed such as having a slow browser. Therefore, to get great results and positive points for your website, you need to be keen on fixing your website speed. Here are some points that will give you an insight and deep understanding of why site speed matters.
Conversion Rate:
Conversion rate is important to secure at all levels of branding. This rate mainly depends on the speed of the display because it is linked with attraction. In other words, the site speed affects the conversion rate in big amounts. This is because of the desired action which is needed. Fast-loading sites always attract customers more easily and also grant satisfaction because they get the results within seconds. There have been different studies as well which were carried out to claim this hypothesis true.
SEO Ranking Strategy:
Every business has its aim to be ranked at the top of the search engines. Visitors love websites that display their pages quickly and do not take time to load. Hence, it will automatically gain your spot in a higher position. It is important to have your page loaded within a few seconds. If not, your website will not be listed at the top of search engine results. Users will be more likely to click away from the tab or the webpage if it does not load given in their desired time. To enhance it the best, you can always choose WordPress Speed Optimization Services in Lahore.
Bounce Rate: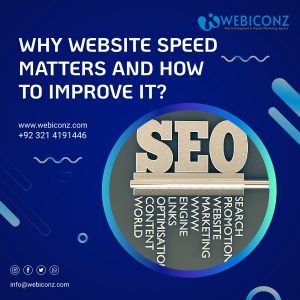 The bounce rate is the percentage of people who click off a website after taking too long to load. The bounce rate is measured for each website. The website which has the lowest rat, is topped as the best and the fastest one. Therefore, as a business that wants to succeed, you will need to have the lowest bounce rate possible which you can achieve by Website Speed Optimization Services In Karachi. The bounce rate is also very critical because it takes into account every second which is lost.
User Experience:
User experience is a vital factor and it is important to consider as the webpages for visitors are there to see and leave a positive view. Whenever a website or webpage takes time to load, this frustrates the user and urges the user to click off the page. Hence, this makes the user experience low and also contributes to a negative impression.
What Are The Different Things That Affect Site Speed?
There are different attributes of a website that can easily affect the speed of the site. It is important to take these into notice and work on them so that you can increase your site speed. When you get to know about the different factors, you will be able to situate the problems within your website as well and fix them in no time. Hence, some of these factors include:
Page Weight
Page weight defines all of the different elements which are within the page. Hence, all of the resources within the pages contribute to the site's speed. The more the resources are, the more it will take time to load. However, there are different ways how you can increase the site speed even if you have tons of resources on your page. Some of the things you can do is use better software tools and create easy functioning of the website including different options.
Network Conditions:
This is mainly in the hands of the user who is viewing your site. Users who are visiting your site from 4G or 3G connections will have a good speed and can look at it faster than normal as these are advanced connections. However, as a website owner and developer, you can also fix these issues by using different techniques which include minification, compression as well as hosting with CDN. All of these new interventions are available with other services such as Website Speed Optimization Services In Islamabad that can help to create better site speed for all kinds of connections from the end user.
How To Measure Your Site Speed
There are different ways how you can measure your site speed so that you can check if the speed is desirable or not. One way in doing so is by running through different speed checks. You can go through different free tests on various services to see the speed of your site. You should also measure it by having a stopwatch at your site. Hence, you can also try this on different browsers and see if there is any problem with the browser that you are using or, if it is something that you can fix from your end.
The desirable time that you need to have for your site speed is 1.5 seconds. If it is under it then you will not have to worry about it because it will be always better. However, if your site speed exceeds 2.5 seconds then you will have to bring changes to your website through the techniques above.

Site speed is important to consider to enhance your website from all measures. There are different ways how you can measure your site speed and how you can improve your site speed as well. All of these factors will result in a higher ranking of your website and excellent user experience.
Do read our other blogs for any information or contact us for services. Call us for further details or check our customer reviews on Google Maps.