Does The Website Designing Worth In 2023?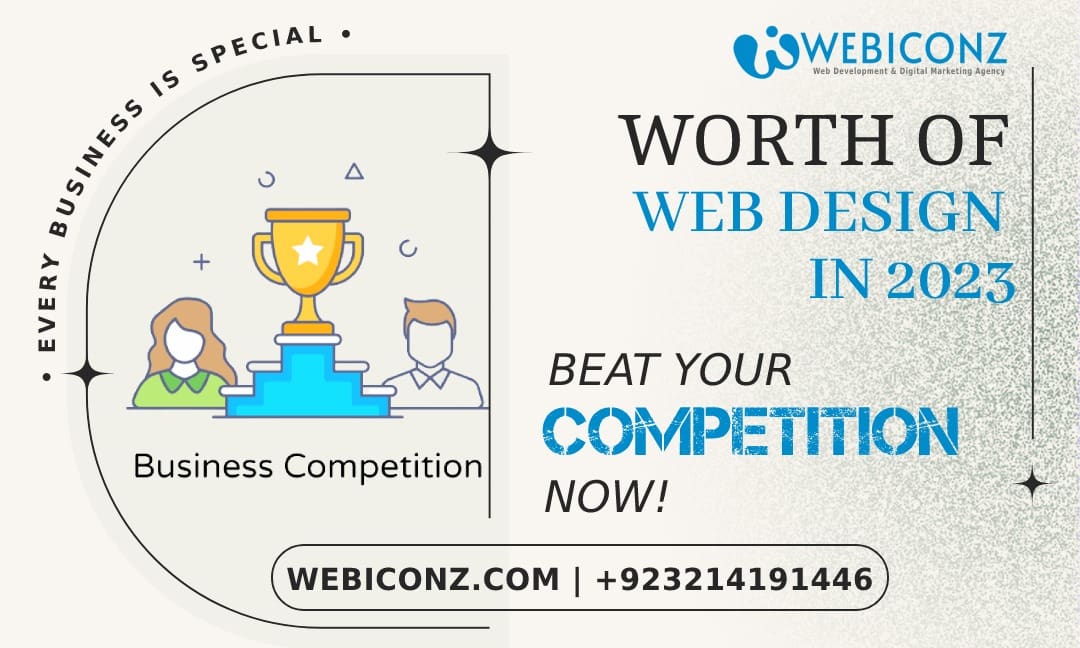 Looking for a web design company in 2023? Hire us for the best and most economical website design services in Lahore, Pakistan. 📞 +923214191446
A website can be a powerful tool for promoting your brand, establishing your credibility, and reaching the customers you want to convert into paying customers. That's why keeping your website up-to-date is essential, ensuring it looks great on any device or browser. If you still need to get your website, you may wonder how much of a hassle it will be to get one up and running. If you want to know why you need a website in 2023, take these 10 minutes out of your day and read this article.
What Is A Website?
A website is an online space that allows you to post content, images, and videos related to your company. Websites also have search engines so that users can find anything related to your services. Additionally, websites allow you to build your brand and reach more people than social media does.
Benefits Of Having A Website
A website is essential for any business because it allows you to reach your target audience and tell them about your product or service. It's easy to edit and update when needed, which saves you time. A website also provides other benefits, such as tracking traffic and data through analytics tools.  A famous saying is everybody needs an internet strategy meaning that no matter what industry or field of work. Having a solid online presence can be very beneficial for businesses. 
Importance Of A Good Website Design
A well-designed site is essential for any business. It doesn't have to be fancy or cost a lot of money, but it does have to be clear and concise. In today's world, people are too busy to read long blocks of text or scroll endlessly through pages of content. Good design makes your site easier to navigate, which means visitors will spend more time on your site. A good design will also help with search engine optimization so that potential customers can find you online more efficiently, which could mean the difference between success and failure for some businesses.
Types Of Website Designs
Site Website Design:

A website's design helps customers find information quickly and easily. It usually includes a header, the main content area, sidebars, and footers.

Dynamic website design:

A dynamic website uses web applications that are updated automatically when new data becomes available. The user can edit or add new data or modify existing ones and see the changes immediately.

Ecommerce Website Design:

This has been driven by what consumers want from online shopping: to make their purchases as quickly as possible with minimum effort.

Blog Sites Design:

It's essential to have a blog on your website. So, people who come across your site will have access to more detailed information about your company.
Hire The Right Web Design Company
You should hire the right web design company for your business because they can create a website that fits your needs and budget. They can also help with any changes or updates on the site. Webiconz is one of the best companies in web design. Because we can work with you to find out what works best for your company. With years of experience in the field, we are confident that our team has the knowledge and skills necessary to create a beautiful and functional website for your company!
For more details, make a call or drop a message on WhatsApp.
You may visit our office through Google navigation.

You can contact us, or email us for any digital service.